intelligentgolf app now available
The igMember app has the following features (version 1.8.0):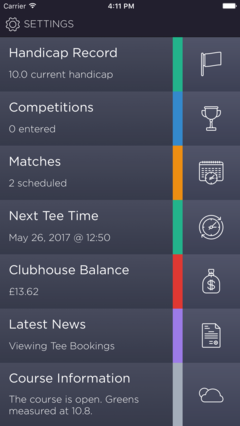 In App Competition Entry
In App Competition Scoring
Supplementary Scores (where enabled at your club)
Handicap display
Recent Qualifying Rounds
Recent Results
Upcoming Competitions
Download/View Handicap Certificate
View CDH number
Tee Time Booking (where enabled at your club)
Matches
Knockouts
Latest News
Course Information
Clubhouse Transactions
Clubhouse Account Topups
Updating email address and mobile number
Push notifications for match results, course status and bar transactions
Access to the diary
Access to the handicap list
Instant access to messaging.
We have an exciting roadmap of new features planned over the next few months, and will continue to invest and develop the app.
The club has paid for an all media and content package. There is no cost to you as a user of the app.
How to get the app
It is available in the App Store and the Google Play Store. For full instructions, go to here or go to My Golf -> Preferences and look for the link to the app. You can find much more information there.